Wong He stubborn life as Chung Yau Sing (Part 3)
Source: Mingpao [27/07/2009]
Translated by: aZnangel @ http://asianuniverse.net/forums/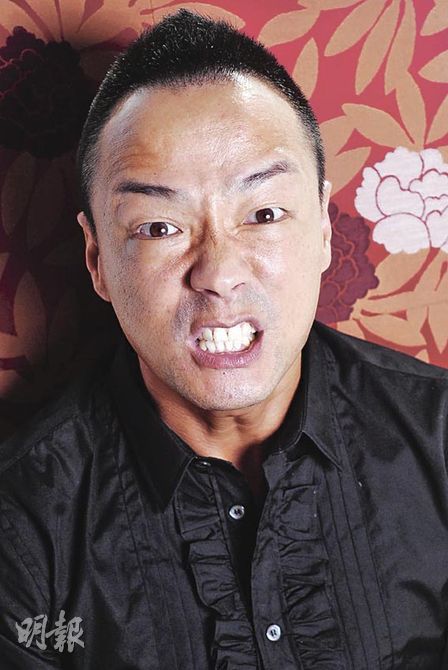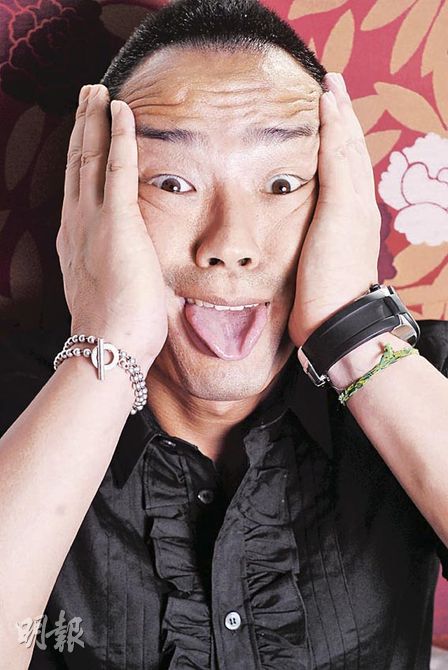 Wong He = "Burning Flame"! Wong He = Gossips? Faced with these two popular impressions, Wong He's image keeps changing. But he doesn't mind, he just continues to walk down his own path.
Wong He's role as the fireman in "Burning Flame" trilogy has been deeply engraved in the public's hearts. From "Burning Flame" Lok Tin Yau to "Burning Flames 2" Gei Dak Tin to "Burning Flames 3" Chung Yau Sing, there has been 11 years of Wong He evolution and also developed an invisible close relationship with the audience. The amount of screen time he has against Kevin Cheng is no longer important.
When BF3 started promoting, Kevin was in the middle, many Netizens would feel that its not fair to him. Wong He did not mind: "We have different identities, Kevin is TVB's contracted artist, our company using him for the market is reasonable. The most important is how much audience puts me in their hearts. Kevin and Bosco both have a great potential to become TVB's "First Brother", audiences should give them more support and confidence to them."
"Troublesome Person": No Smoking, No Drinking, No Playing
During filming, numerous rumors emerged of Wong He not getting along with Kevin, in the past he had also had many gossips with many of his co-stars, people labeled him as the "troublesome person". Wong He felt: "The entertainment circle will always prevail authenticity. If we see a Monk at the supermarket street buying fish, the housewives around will criticize the Monk thinking that is wrong, but no one had investigated deeply to what the Monk actually brought to eat. Perhaps he set the fish free? Recently, I have a new enlightenment, I can be a villain or evil in series, but why would I care about playing a villain or being evil in other people's stories? Because it is just a "story" that I did not write. I believe if in usual days I go on the subway or bus, the people I come in contact with, I know it is reality, I know thats how it is! I would feel free! "
When it comes to work, Wong He feels: "Some people would hear that its hard to get along with me, but it should only be judge after the person has come in contact with me. If I cannot change then, I can only say one thing: "Our horoscope don't match!" Friends or not friends, there are many forms of relations in between, it is not always necessarily 'no enemy friends or enemy no friends". If we are not friends and its always because we don't along, then we'll all die! I have 10 friends, so the other 1.3 billion people out there who aren't my friends don't get along with me?"
Outside of work, he doesn't contact entertainment circle friends that much, is it because he's avoiding the spread of gossips? "Besides being able to avoid more gossips, usually when we are filming, we have already communicated and talked about many topics because we all have a common goal, that is enough. After work, I need to be able to get some fresh air. I prefer to contact people from different fields, careers and professionals more, in order to absorb new knowledge from them, which benefits my acting skills. Also, I don't smoke, drink or go out much. At the nightclubs, I would only order a 50 dollar drink and it is already painful enough for me! I also don't want to attract any unnecessary troubles for myself.
Plays himself in "BF3"
In "BF3", Wong He plays Chung Yau Sing who matures through environmental impact, become a more ordinary person with stubborn personality. Actually the role resembles the real Wong He. Wong He describes Chung Yau Sing: "This is a person with stubborn personality. His gains and losses are all because of his stubborness. He treats people good, others accept his words. On contrast, if one day the other person doesn't like him anymore, he will feel that everything he did was wrong and that is what he cannot accept. You can say he's cute or foolish or even afraid! I already tried my best during filming, bring out all my the stubborn in me."
Chung Yau Sing = Wong He? "I think so! Basically the Producer Amy Wong discussed with me about the script. Although we don't have much contact, but she understands very well what my strengths, weaknesses, and personality are. I need to put in a lot of effort for the script because I'm trying to use a positive side to face myself. "
It is not wrong to be stubborn, but Wong He describes that there is a misunderstanding. "Stubborn is not a defect, it depends on how people look at it. Back 11 years ago to "BF", I felt that the misunderstanding made me understand that everyone has patience for me and took the time to try to understand me. Some colleagues who once misunderstood me now have a few words to say to me. This is considered something I earned from this job."
Often said to change the script, Wong He still has the same style. In the future when he comes across a problem with the script he will still voice it out. "Just like 'BF'. One day after the press conference I saw Amy Wong and she looked like she was about to cry because she thought of the many memories from the past. During our collaboration, I found that she is the sentimental type and I am the logical type. Therefore, its often quite controversial between us. I use my 'blood skin' and reality to create my roles. We both have trust for each other, so we are able to break through many markets. Regardless of if the audience gives us praises or boos us, Amy and I are still able to withstand it."
Wong He is a devout Buddhist, his beliefs influence him greatly. "To be happy, I learned how to take care of my problems."
Working Hard to earn money for 50 year old plan
Have been in the entertainment circle for a long period, in the future he hopes to step into the Film industry. Last year he signed with Michelle Yeoh's Star City entertainment. In the near future, he will be collaborating with Michelle Yeoh and Kelly Lin in a new film (劍雨江湖) directed by John Woo. "That day he came to Hong Kong three times to sign the contract with me, I was flattered. An artist's request is that we cannot be separated from the prospects of money. Then he gave me a beautiful script for the new film. I have been with Star City Entertainment for a year now and earned fast money since 2006 through 2008, I have TVB as my management, I think I made the right decisions. But television series are part of my life, I will continue to do them. Stephan Chan won't fire me, I already entered the 'Addicted to Wan' Group!" Now, Wong He has to work hard to earn more money for his 50-year-old-out-of-entertainment-circle plan. "When the time comes, taking that I still have the healthy body, I want to try something else, something different. Perhaps jobs relating to religion or academics."
_________________
Admin




Posts

: 233


Points

: 268


Reputation

: 0


Join date

: 2009-06-14



Lols, I really like those pictures of Wong He. I love his expressions. He sounds so deep with his words, he must be really religious now. Too bad he won't be filming another Burning Flame series and he's going to retire so early.
_________________
Admin




Posts

: 233


Points

: 268


Reputation

: 0


Join date

: 2009-06-14





Similar topics
---
Permissions in this forum:
You
cannot
reply to topics in this forum