Before Fame: Wong He, Kevin Cheng, Bosco Wong (Part 4)
Source: Mingpao [27/07/2009]
Translated by: aZnangel @ http://asianuniverse.net/forums/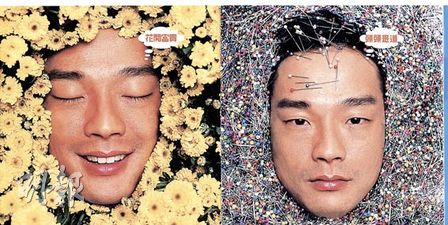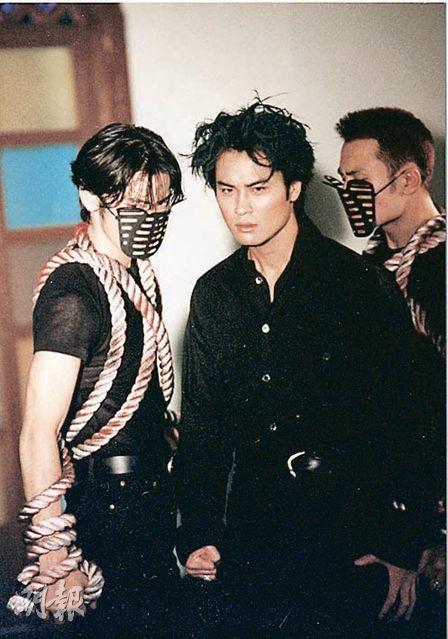 A pair of piggy eyes (small eyes) Wong He has quite a history in the industry. He entered in 1992 as a host for Commerical Radio programme and left in 1995. Afterwards, he joined TVB as a television actor. Most of his starting roles were relating to the disciplined services (police, firemen, etc). He is best known for his role in "Burning Flame", the fireman that he played has fell deeply in the public's hearts. Unfortunately he already announced that he won't be participating in any more "BF" series. Outsides of television series, he has been in a few movies, released an album in 2001 and these have received good feedback. Wong He also likes different types of challenges, he's done a nude photo book before and climbed Mount Everest twice. But last year, he suffered from high altitudes and got into an accident, it was life-threatening. Thereafter, he lost a small portion of his memory, he even forgot how to write some words and had to re-learn them again. However, Wong He still feels blessed to be able to keep his life, he has no fears. If he has time, he wants to go climb a 7,000 meter mountain, there is a feeling of flag play.
Kevin Cheng: started out as a singer, then headed to Taiwan
Kevin Cheng started out as a singer and entered the music industry. At age 16, he participated in a newcomer singing competition, but quit after ranking 30th place. In 1993, he signed with PolyGram at the time (now Universal) as a singer. His singing career did not go so smoothly though, there was a period of time that he had problems with the contract, therefore he moved to Taiwan and tried to develop there. Later he came back to Hong Kong to join TVB, he started out with supporting roles. In 2004, he finally was given a lead role in "Hard Fate". In 2006, "Under the Canpoy of Love", he made a breakthrough, that same year, he won TVB's "Best Actor" award. But, he had problems on the contract with his former manager (Dai Si Chung) that was bothering him for a period of time. Fortunately he got TVB's strong support and was heavily promoted, he also became famous music mentor Lau Jia Chang's student. His later path became brighter.
Bosco Wong: spotted by a "star searcher", films a commercial with Cecilia Cheung
Before Bosco Wong entered the industry, he was spotted by a "Star Searcher". In 1998, he collaborated with Cecilia Cheung in a Sunshine Lemon Tea advertisement, his image was new and fresh. The following year, he signed a contract with TVB and entered the entertainment circle. In 2002, he was heavily promoted and was cast in "Triumph In the Skies" with Ron Ng, Kenneth Ma, Sammul Chan, the four collectively became known as the "S4". His popularity began to rise greatly thereafter accepting one series after another. "Find the Light" was his first lead role. Bosco's positive personality makes him perfect for comedies. In 2005, depending on "War of In-Laws", he won TVB's "Most Improved Male Artist" award and rumors spread that his relationship with Myolie Wu went from acting to reality.
_________________
Admin




Posts

: 233


Points

: 268


Reputation

: 0


Join date

: 2009-06-14



That picture of Wong He looks like it was from a long long time ago. And that picture of Kevin really freaks me out, he looks so weird.
_________________
Admin




Posts

: 233


Points

: 268


Reputation

: 0


Join date

: 2009-06-14





Similar topics
---
Permissions in this forum:
You
cannot
reply to topics in this forum