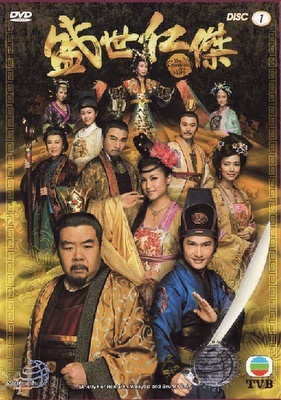 Cast:
Kent Cheng as Dik Yan Kit
Rebecca Chan as Empress Mo
Wayne Lai as Mo Sing Chi
Sunny Chan as Sung Ting Yuk
Bernice Liu as Dik Ching Lun
Sonija Kwok as Cho Yuet
Lee Heung Kam
Matthew Ko
Stephen Wong
Stephen Huynh
Raymond Cho
Claire Yiu
Queenie Chu
Tracy Ip
Leila Tong
Total Episodes:
20 episodes
Aired Dates:
February 9 to March 6, 2009
Time Slot:
Mondays to Fridays, 8.30pm
Synopsis:
Dik
Yan Kit is one of the most celebrated and trusted chancellors of
Empress Mo. Empress Mo's nephew, Mo Sing Chi, is jealous of Dik's
success. Mo tries to sabotage Dik in every opportunity that he gets. Mo
finally gets his golden chance when he accuses Dik for conspiring with
his daughter, Dik Ching Lun's husband, Sung Ting Yuk of attempting to
overthrow Empress Mo's throne.
Dik is disappointed and
exasperated with Mo's actions.Under the influence of Mo, Empress Mo
orders to capture all Dik's family members. Dik manages to escape but
Mo threatens to kill his wife, Cho Yuet. Dik must find a way to right
things and restore order before even more people are hurt by Mo's
actions.
Credits :
Astro On Demand
_________________
Click this :~
http://tvbwonderfulseries-jse.blogspot.com
---
Permissions in this forum:
You
cannot
reply to topics in this forum